Sara Grayson, RMT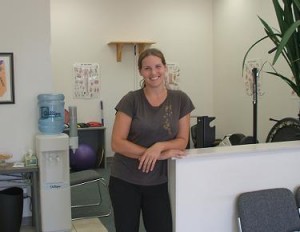 Registered Massage Therapist (RMT)
Born and raised in Windsor, ON
Mount Royal College, Calgary, AB – Massage Therapy program. Graduated 2002.
Canadian College of Health Science and Technology, Windsor, ON – Massage Therapy program 2005- 2007. Graduated April 2007. Officially registered as a Massage Therapist by the College of Massage Therapists of Ontario in October 2007.
Sara was a very welcome addition to the clinic in early 2008. Both knowledgeable and technically proficient, Sara quickly established herself with our patients.
Direct billing as allowed for most insurance companies. For insurance companies that do not allow direct billing, a receipt for submission purposes will be provided.
Please note: many insurance plans require a prescription for Massage Therapy benefits from a Medical Doctor (MD). Contact your specific provider for details.
Clinic Hours
Monday 3-8, Tuesday 9-2, Wednesday 2-7, Thursday 9-1, One Saturday a month 9-2