Michelle Lefrancois, RMT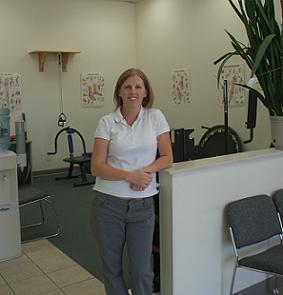 Registered Massage Therapist (RMT)
Born and raised in Amherstburg, ON
Canadian College of Massage & Hydrotherapy, Windsor, ON – Massage Therapy program 1999-2001. Graduated October 2001. Officially registered as a Massage Therapist by the College of Massage Therapists of Ontario in January 2002.
Everest College, Windsor, ON – a staff member since 2007, Michelle teaches courses in the Massage Therapy program.
As our longest serving RMT, Michelle has been with the clinic since 2002. She divides her busy work schedule between clients here and teaching at Everest College. Her professionalism and clinical skills over the years have made Michelle an invaluable team member!
Direct billing for most Insurance companies. With insurance companies that do not allow direct billing, a receipt for submission purposes will be provided.
Please note: many insurance plans require a prescription for Massage Therapy benefits from a Medical Doctor (MD). Contact your specific provider for details.
Workers Compensation (WSIB) and Motor Vehicle Accident claims accepted. Michelle is also a registered provider for Veterans Affairs.
Clinic Hours
Monday 9-2:30, Wednesday 9-2, Thursday 1:30-8, Friday 1-6, Every other Saturday 9-2