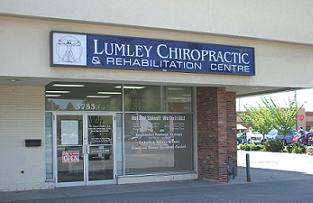 Welcome To Lumley Chiropractic & Rehabilitation Centre!
We've been in business since 2001. And if you're looking for comfortable, effective care, you've come to the right place! Suffering from back pain, neck pain, wrist pain, tennis elbow, shoulder pain, or knee pain? Well......
We're not just spinal! We do it all!
We put our patients first. We listen to you and help you heal. Our unique approach is more proactive than traditional care. Come visit to see what we're all about.
Why be a number in a big clinic, when you can be a patient in ours!
New or Chronic conditions
Motor Vehicle Accidents (HCAI and FSCO Registered)
Workers Compensation (WSIB)
Physical Therapy
Sports Injuries
Post Surgical / Post Fracture
Rehabilitative Care
Wellness Care
Fibromyalgia
Registered Massage Therapy
Do you require Physiotherapy but don't have coverage for it? Contact Dr. Lumley and find out if your therapy needs can be handled here and covered by your Chiropractic benefits. This is often the case. Stop by or give us a call for more information.
New Patients always welcome! No referrals necessary. Direct online billing available for most Insurance plans!
Dr. Lumley provides free 10 min. face to face consultations where specific questions regarding area's such as: fee's, insurance, MVA, WSIB or our services may be addressed.